The Sydney Gay and Lesbian Mardi Gras have announced the first round of artists who will be performing at the 2019 Mardi Gras Party, and we suggest buying your tickets now before they sell out!
Multi award-winning dance trio PNAU and pop sensation Kim Petras lead the first line-up announcement for the epic party on Saturday, March 2, 2019.
There's no denying that PNAU is one of Australia's most pioneering and celebrated electronic acts who incorporate a mix of house, funk, jungle, and pop into their music that has seen them recognised with ARIA awards and a U.K. number one album with Elton John.
Their 2017 album Changa saw their tracks "Chameleon" and "Go Bang" score ARIA awards for Best Dance Release, and now they will be flying from L.A for exclusive Mardi Gras set, that will see them perform a full electronic band set-up with a guest vocalist.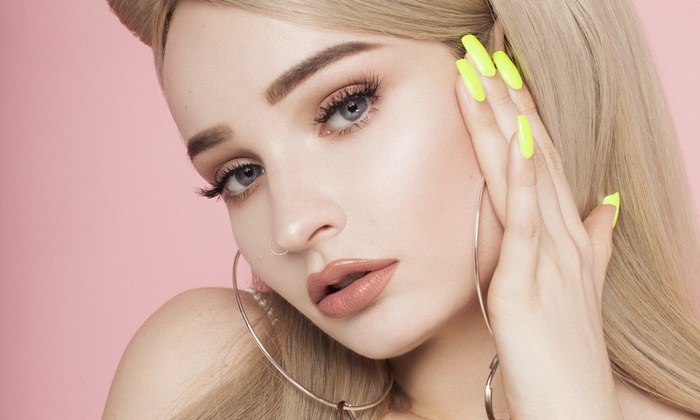 While 26-year-old pop singer-songwriter Kim Petras has been making a splash produced non-stop dance floor bangers  " I Don't Want it All"  and  "Heart to Break" firmly cementing her celebrity status in the US of which she now resides.
Petras has collaborated with the likes of Charlie XCX and SOPHIE, as well as touring with queer icon Troye Sivan on his most recent tour throughout the U.S.A. with her addictive new track "Feeling of Falling"  has the music industry predicting Petras to be the next big thing.
In addition to these two massive names, the 2019 Mardi Gras Party is set to have on of the most diverse lineups yet, featuring both local and international DJs including:Amanda Louise, Ben Drayton, Brooke Powers, Butch le Butch, DJ Charlie Villas, DJ Hamo, The Dollar Bin Darlings, Dom De Sousa, Feisty, HipHopHoe, Kitty Glitter, Magda Bytnerowicz, Matt Jay, SVETA, Toy Armada (PH) & DJ GRIND (USA) and Victoria Anthony.
The party will also play host to specially themed fantasy worlds to experience including The Neon Playground, Black Palace, The Powder Puff, and plenty more surprises to come.
The Mardi Gras Party is without a doubt Sydney's party of the year, with last year's party selling out before the New Year arrived, it's time to buy your tickets, so you don't risk missing out.
The full line-up is expected to be announced early 2019, and we're suspecting a few bigger names to be added to the phenomenal list considering a certain pop princess will also be in town around the time of the parade.
MARDI GRAS PARTY 2019
Playbill Venues and Entertainment Quarter, Moore Park
10pm – 8am, Saturday 2 March
4th release tickets on sale now here via Ticketek at $186.20 + transaction fees