Now this is a commercial that might get some bigots in a lather, but we adore it!
Following Gillette tackling toxic masculinity in one of their recent commercials, the American-based shaving company Harry's has taken it a subtle step even further for diversity and representation featuring a trans man of colour alongside several other men involved in their shaving rituals.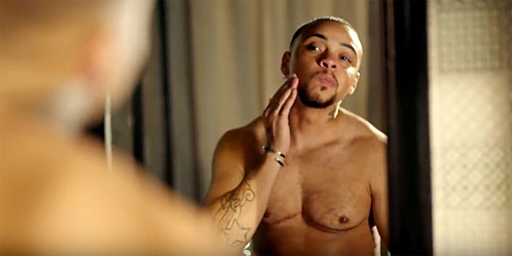 Titled 'Shave, or Don't,' the commercial highlights the many reasons why modern men now to choose to shave or not.
"Back in the day, men couldn't always shave. Back in another day, men had to shave. Somewhere in between is a very nice thing: a choice," the narrator explains.
At one point the ad cuts to a shirtless trans man with visible top surgery scars with the narrator further driving the point of acceptance and inclusivity home saying, "You can shave to feel like you."
It goes without saying the commercial has gained Harry's an abundance of new fans with several praising the company's decision to include a trans man.
One youtube commenter wrote "This means soooooo much to not just the trans community but specifically BLACK TRANS MEN. I love how it wasn't a big deal bc not; trans guys grow facial hair and we need to shave sometimes! Just like you! Well done Harry's you've earned a customer."
While another wrote, "I got chills when I saw the trans guy thanks, highly doubt the company will see this but I recommend to add woman because girls shave too"
There is something so beautiful about this commercial's subtlety that we can't help but applaud, it really is an example of inclusiveness at its best. Excellent work Harry's, nice work indeed.