Thanks to Harry K and Fluffy, your plans are sorted for New Year's Eve. What better way to farewell 2019 and welcome 2020 in style with all the glitz and glamour of SOLID GOLD.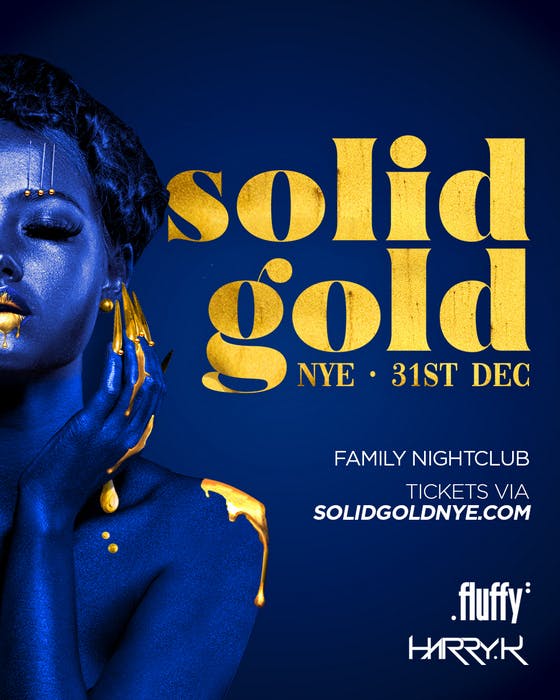 Expect non-stop partying from 8pm to 5am with the ultimate New Years Party at Brisbane's iconic Family Night Club. Headlining the festivities flying all the way from the United States is critically acclaimed DJ and producer Hector Fonseca.
He's been named best International DJ/Producer of the year by both OUT magazine and EDGE. Fonseca has played at some of the world's largest queer parties while also remixing for some of the best names in music from the likes of Beyonce, Sia, Natasha Bedingfield, Scissor Sisters, and many more.
Fonseca is no stranger to getting the dance floor pumping. Attendees should expect nothing less than a killer set. The night will also see Euro-Pop and Progressive House recording princess Natascha Bessez joining him on stage. After headlining the world's biggest parties, SOLID GOLD will be the first time in Australia that the pair have performed their club hits together on stage.
Celebrate NEW YEARS EVE with the ultimate SOLID GOLD themed party at The Family brought to you by Fluffy & Harry K from...

Posted by Fluffy on Tuesday, December 24, 2019
The entertainment doesn't stop there either, with an abundance of local performers showcased throughout the night including The Runway Movement, Fluffy's host with the most Vollie LaVont, Fluffy Starlet winner The Slayin Mantis, the highly in-demand Kryptonite & The Chevron Girls, Skipmania featuring Luke & Jake, Thicc Shake Crew, as well as Fluffy resident DJs Harry K and Karma.
SOLID GOLD is going to be the New Years' Eve Party of the decade, and you don't want to miss grabbing your tickets for what is expected to be a sell-out night.
Don't forget you can also party in style with the exclusive VIP Drinks Package available for $125. Not only will it include your ticket but also a 4-hour drinks package and access to the Mezzanine VIP Booths.
So grab your tickets now by clicking HERE!
See you on the dance floor and let's party in style!
GoHakka Events:
29th of December: Fluffy All Stars | Best Of 2019 (Cloudland)
31st of December: SOLID GOLD New Years Eve Party (Family)
2nd of January: OUT on TOP | Nineteen at The Star
12th of January: Fluffy's Angels 'Barbarella Edition' (Cloudland)
25th of January: Outrageous Launch at X-Cargo
31st of January: GoHakka & Shokk Presents Pandora's Box (The Fortitude Music Hall)
26th of April: God Save The Queens Tour - Brisbane (Cloudland)