Let's just take a moment to acknowledge the fact that an openly gay rapper just made music history!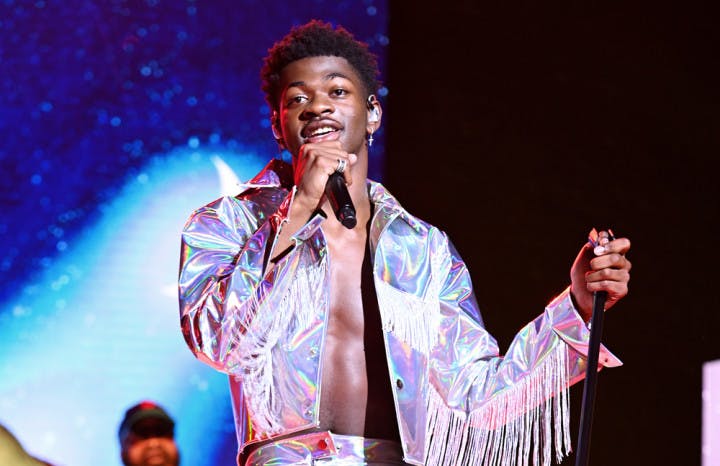 Celebrating its 17th week at No.1, Lil Nas X's 'Old Town Road' featuring Billy Ray Cyrus is now is now the longest-running Billboard Hot 100 single of all time. The country-rap crossover sensation finally knocked off the previous record of 16 weeks that was first achieved in 1995 with Mariah Carey and Boyz II Men's 'One Sweet Day' that was later matched in 2017 with Luis Fonsi and Daddy Yankee's 'Despactio' featuring Justin Bieber.
The rapper turned to Instagram in a long emoji-filled caption detailing how came to create the track last October. At the time he was living at his sister's house promoting his music online. With his sister saying he had little time left before he would have to move out, he found himself at crossroads.
As the story goes, he purchased the beat for the track for $30 and worked on writing 'Old Town Road,' and the rest is history.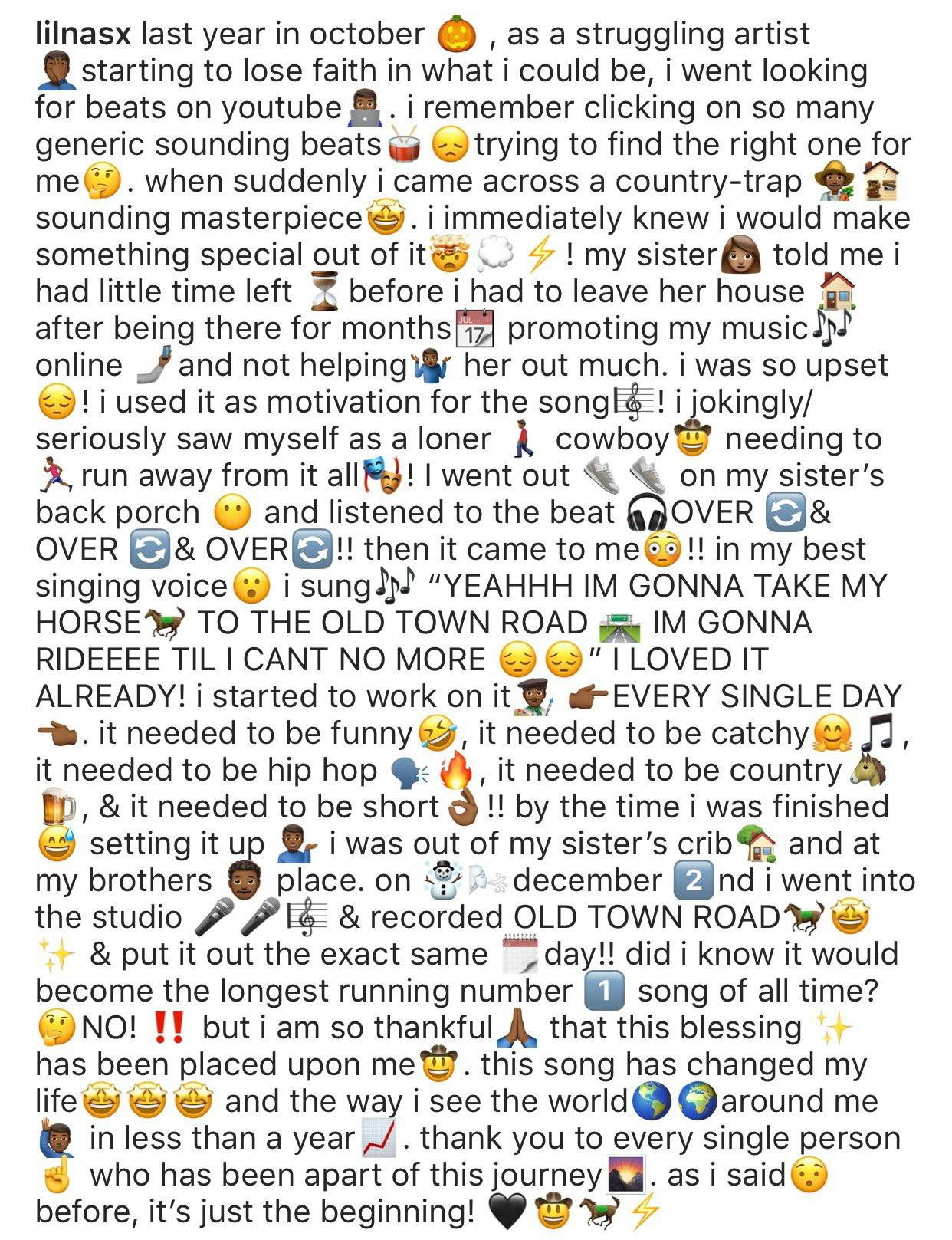 "Did I know it would become the longest running number 1 song of all-time? NO!!! But I am so thankful that this blessing has been placed upon me. This song has changed my life and the way I see the world around me in less than a year." he wrote.
Lil Nas wrapped up this year's Pride month by coming out in a series of not-so-cryptic tweets.
"Some of y' all already know, some of y' all don't care," he tweeted on World Pride Day.
"But before this month ends I want y' all to listen closely to C7osure."
'C7osure's' lyrics deal with letting go and being free. However, when fans questioned whether had just came out, it was clear to the rapper he wasn't obvious enough. He responded with a tweet featuring art from his debut EP that featured rainbow colours in the city skyline, then further zooming in on the rainbow buildings he wrote, "Deadass thought I made it obvious."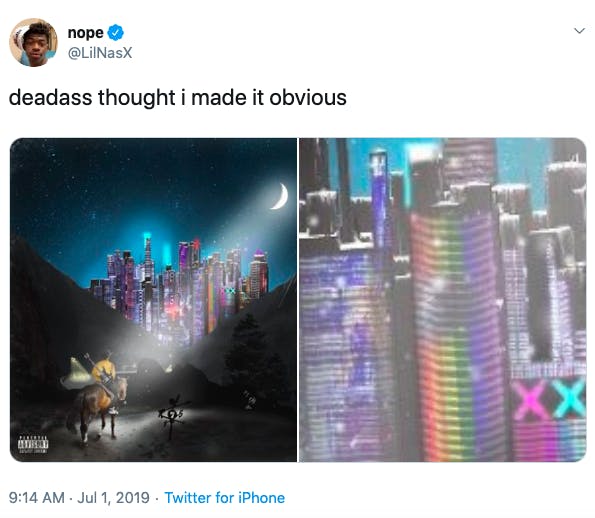 During a recent interview with BBC breakfast, the 20-year-old discussed his decision to come out on Pride Day saying that he never originally planned to come out publicly.
"It's just something I was considering never doing, ever. Taking to the grave," he explained. "But I don't wanna live my entire life—especially how I got to where I'm at—not doing what I wanna do."
And it doesn't look like he'll be leaving the spotlight anytime soon with his two tracks 'Panini' and 'Rodeo' currently ranking 29th and 60th on the Billboard Hot 100.