When it was announced that we were getting an Australian version of RuPaul's Drag Race, the internet was set ablaze with speculation as to which Aussie queens would compete. Now Drag Race alum and Australia's own drag superstar, Courtney Act is spilling the tea on which queens she thinks should enter the werkroom.
In the lead up to hosting the live broadcast of the Sydney Gay and Lesbian Mardi Gras, Act did an interview with Pedestrian.TV, where she shared her thoughts on who should be competing in the upcoming series.
"I really want to see Dallas Dellaforce, Art Simone, Vanity Faire on Drag Race Australia," Courtney told Pedestrian.TV.
"They're all amazing drag queens, and I feel like Australian drag has so much talent in it that I want the world to see them all sparkle."
In regards to whether she would be involved, she would love to, but was worried that she'd be "very biased." Because Vanity Faire is also business partners with her in the hugely popular Wigs By Vanity.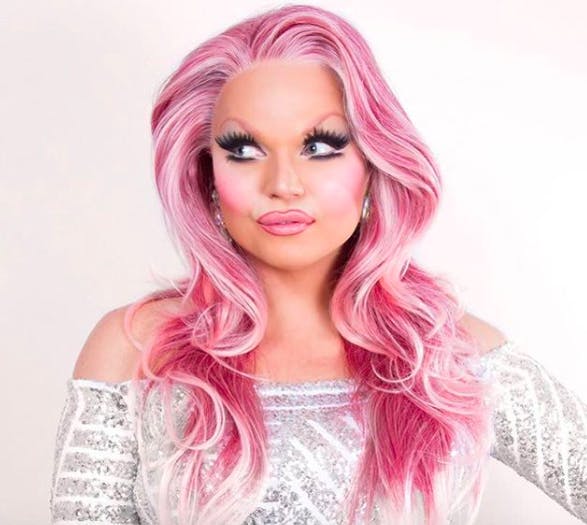 "People are like 'are you going be a judge?' and like, I would if they asked me," She explains, "I would be worried because Vanity and I own 'Wigs By Vanity' together – and maybe I shouldn't say this in case I am ending up as the judge and she is on the show – but I think it would be a bit weird me judging my business partner."
"But I also just think that Vanity is the most exceptional drag queen ever. She really taught me so much of what I know, and I'm definitely forever indebted to the creativity that she at times reluctantly and at times graciously shared with me."
Yep, that probably prove to be a little bit of a conflict of interest right there. There is no denying Australia has an abundance of talented drag queens. However, right now, it's still anyone's guess who will be competing for the crown in the Australian premiere season.
What do you think about Courtney's choices for Drag Race Australia?
GoHakka Events:
1st of March: Spaced OUT! An Inter-GAY-Lactic Extravaganza (Cloudland)
8th of March: Big Gay Day After Party 2020 (Family Night Club)
15th of March - 26th of April: Fluffy Starlet 2 'Search For The Next Drag Superstar'
29th of March: Drag Brunch | Studio 54 (Cloudland)
26th of April: Drag Race UK Tour - Brisbane (Cloudland)