The Dark Crystal. It's the movie that children of the 80s either loved or scared them so much it gave them nightmares. For me personally, I absolutely loved it, and my only issue was why could I never have a Fizzgig of my own?
Released in 1982, The Dark Crystal was a dramatic change of pace for directors Jim Henson and Frank Oz who were predominantly known for the crazy and hilarious antics of The Muppets. Instead, audiences got a children's movie utterly different from anything they had seen before.
While The Dark Crystal was groundbreaking with its puppetry, the fact that is was packed to the brim with grotesque and weird looking puppets, it wasn't an instant hit at the box office. However, like most of the films that failed at the box office in the 80s, it has since gone on to become a cult classic.
After turning a screenplay for a potential sequel into a comic book, The Jim Henson Company has teamed up with Netflix for a prequel series titled Age of Resistance. Taking place long before the events of the original, the prequel follows three Gelflings, Rian (Taron Egerton), Brea (Anya Taylor-Joy), and Deet (Nathalie Emmanuel) - as they set out to save their planet Thra and fight back against the evil and sinister Skeksis.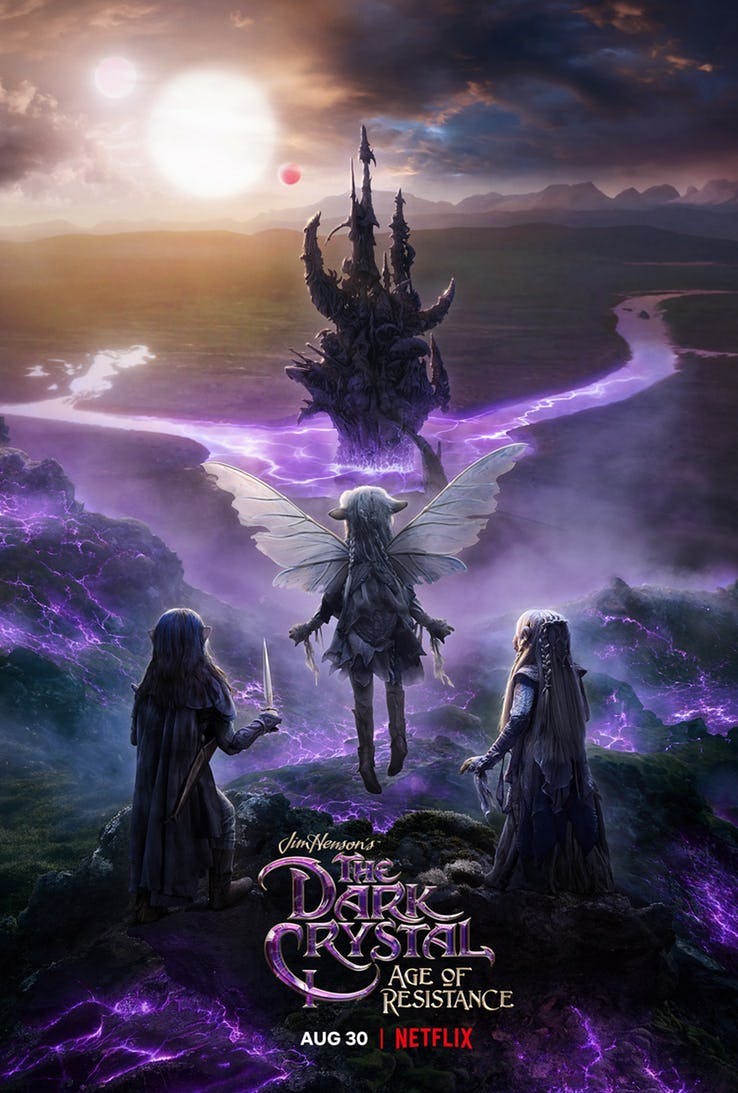 Finally, Netflix has released a teaser trailer for the Louis Leterrier directed ten-part series, and it is something of true beauty. What makes it so great is rather than going down the route of modern CGI, the filmmakers have utilised old-school puppetry to bring the inhabitants of Thra to life. Throw in the progress that has made in special effects since 1982, and the end result is something genuinely magical.
For fans of the original, I'm sure there's a few familiar faces and callbacks that you would have picked up on. With an all-star class including the likes of Mark Hamil, Helena Bonham Carter, Alicia Vikander, Simon Pegg, Harvey Fierstein, Natalie Dormer, and many more, it's pretty clear that Netflix is going all out for this.
I'm beyond excited.