2019 really does seem to be the year of reunions. Get ready to push the button again, because it looks like The Pussycat Dolls are making a comeback!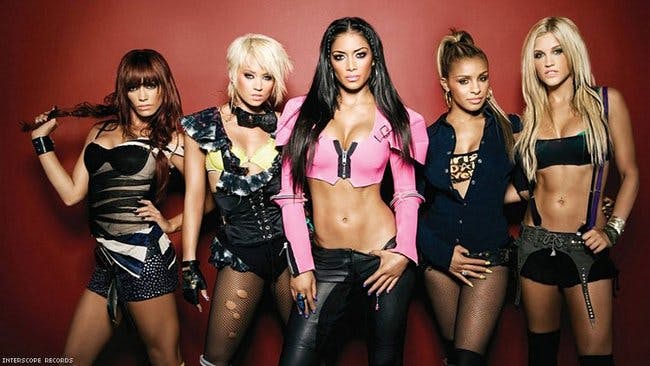 Reports are that Nicole Scherzinger is back in the studio with the girls and recording new music. A source tells Entertainment Tonight that "They've already been in the studio together recording. She's very excited."
Earlier this week, Scherzinger also told Variety, "I am working on music. I'm still evolving as an artist and as a writer and as a performer, so I can't wait to release new stuff next year."
The Pussycat Dolls achieved worldwide success with their 2005 debut album PCD that included the iconic pop anthems, 'Don't Cha,' 'Stickwitu,' 'Beep,' 'Buttons,' and 'I Don't Need a Man.'
After a hiatus for a couple of years, the girls without Carmit Bachar, returned with their second studio album, Doll Domination, which featured 'When I Grow Up,' 'I Hate This Part,' 'Whatcha Think About That,' Jai Ho! (You Are My Destiny) and ' Hush Hush; Hush Hush.'
In 2009, the group disbanded once more, and Scherzinger went on to find success as a single artist. Now ten years later it looks like The Pussycat Dolls are set for a comeback. The question is, which girls are returning?
GoHakka Events:
29th of September: Drag Brunch Club Pride Edition
29th of September: All Stars | Thicc Shake Crew + Kween Kong (Fluffy)
6th of October: GLAM | Stranger 80's Things Party
19th of October: The Alexander Ball | Category Of Ages
27th of October: Halloween Ball 2019 (Fluffy)
Check out more exciting events happening throughout Brisbane by clicking HERE!