Mark your calendars because we finally have a release date for The L Word revival series. Titled Generation Q, the series is set to premiere on Showtime December 8.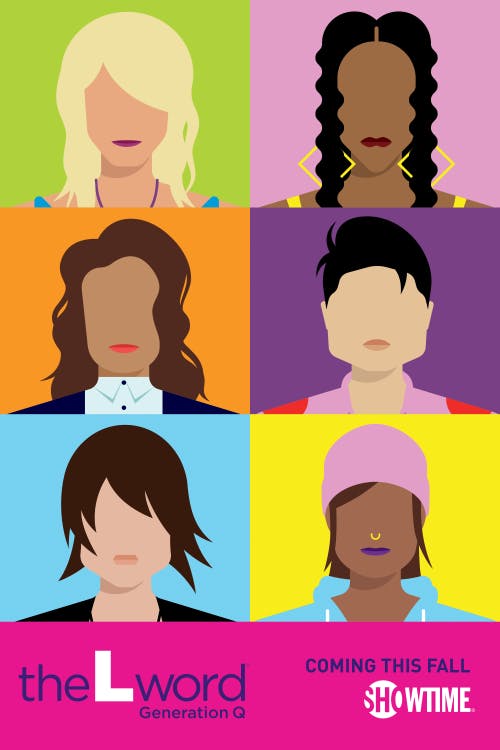 The new series will reunite original stars, Jennifer Beals, Katerine Moenning, and Leisha Haley, while also introducing audiences to an array of new characters with a strong focus on modern queer culture.
"We have had a long conversation about [lesbians and trans people], and we are very plugged into the conversations that are coming out of the divide," executive producer Marja-Lewis Ryan tells USA Today. "I strongly stand on the side of inclusivity. We don't have enough teammates to play a full game if we're not all on the team. We are [also] exploring trans lesbians."
Several trans actresses have been added to the cast, including Sophie Giannamore will portray the character of Jodi, "a rebellious teen with absent parents." While Jamie Clayton of Sense8 fame has been cast as Tess, "a no-nonsense bartender who sees other people clearly but has a blind spot when it comes to her own relationships."
The casting of Clayton and Giannamore comes during a recent increase of representation of trans people that we are currently seeing within film and television, such as the large trans and queer ensemble that makes up the cast of Pose, and most recently Euphoria's Hunter Schafer.
Creator, Ilene Chaiken said the idea for the new series came together not long after Donald Trump was elected President. She wanted to find "some fabulous and gifted new young lesbians" who had something to say about the experiences of being lesbian in the political climate.
The eight episode series will follow the intermingled lives of Bette Porter (Beals), Alice Pieszecki (Hailey) and Shane McCutcheon (Moennig), along with new characters Dani Nùñez (Arienne Mandi), Micah Lee (Leo Sheng), Finley (Jacqueline Toboni), Sophie Suarez (Rosanny Zayas) and Gigi (Sepideh Moafi) as they experience love, heartbreak, sex, setbacks and success in L.A.
While a lot has changed, it seems there will still be its fair share of drama, and we can't wait!
Will you be tuning in?