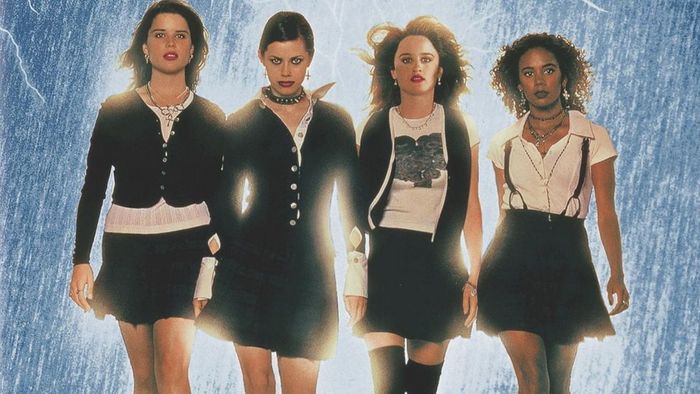 It's time to face reality. None of our beloved classics are safe from the dreaded Hollywood obsession with remakes and reboots. In a time when studios aren't willing to take a risk with new ideas and instead go with a safe bet, it comes as no surprise that 90s classic The Craft is the latest flick to now be getting a remake.
According to Deadline, Blumhouse and Columbia Pictures have officially announced that Zoe Lister-Jones will be writing and directing the film. The original 1996 film starred Fairuza Balk, Robin Tunney, Rachel True, and Neve Campbell as four social outcasts who discovered they had incredible untapped power together that they used to not only make their dreams a reality but also to get revenge on their fellow classmates.
At the time of the film's release, it went on to inspire a wave of witch-themed cinema and television. Shows like Buffy the Vampire Slayer and Charmed all owe the film an enormous debt. Oh let's not forget how it made witch costumes during Halloween sexy!
23 years later, The Craft continues to hold itself well, and our appetite for grungy girl power hasn't ceased. The film continues to influence fashion and pop culture, and while most of that is because of its ties to a 90s setting, whether we like it or not, it looks like The Craft is getting an update for a new generation. The question is can they recapture the magic that made the original such a hit?
Call me Negative Nancy, but I just don't think anyone else could deliver the following lines quite like Fairuza Balk.
Are you keen for the remake?