RuPaul's Drag Race UK is set to premiere next month, while both All Stars 5 and Season 12 has been confirmed, as well as several spin-off shows in the works; one must ask, how much more Drag Race do we need?
Well, according to World of Wonder, at least a little bit more. The production company has announced that a live version of the show will be sashaying its way into Las Vegas for a six-month residency.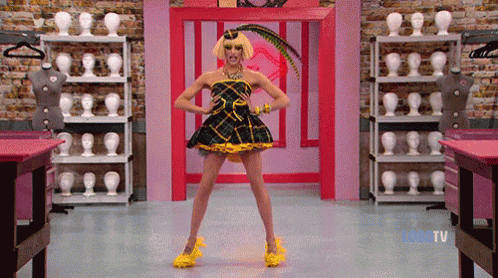 RuPaul's Drag Race Live! will take over the iconic stage of the Flamingo for a fierce live revue will consist of live performances packed with tongue-popping looks, outrageous comedy, song, dance and other surprises that will leave the audiences gagging for more. The show is said to be an interactive and immersive experience that will encourage audiences to participate as if they were attending a live episode of the award-winning show.
RuPaul's Drag Race Live! will feature seven queens in each show as part of a rotating cast of previous contestants from the show. The lineup includes the likes of Aquaria, Asia O'Hara, Coco Montrese, Derrick Barry, Eureka O'Hara, India Ferrah, Kahanna Montrese, Kameron Michaels, Kim Chi, Naomi Smalls, Shannel, Yvie Oddly, and we're sure several more will be added to the list in the coming months.
RuPaul and choreographer/ filmmaker Jama Sims will direct the show with World of Wonder and Voss events producing.
Speaking of the show, Mama Ru had the following to say, "RuPaul's Drag Race Live! is an immersive, interactive thrill-ride for everyone who loves to laugh, dance and sing-along when a fabulous drag queen shakes her padded ass on stage."
Tickets go on sale September 10 and can be purchased by clicking HERE!
Who's keen for a trip to Las Vegas?