10s across the board!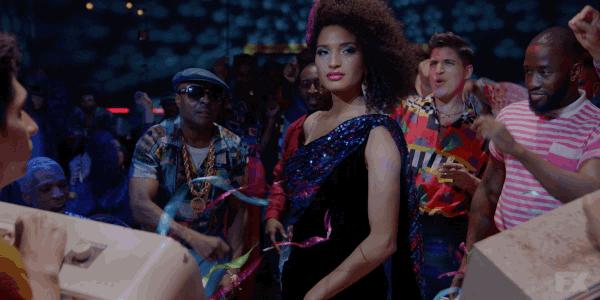 Less than a week after Pose premiered its second season, FX has already renewed the series for a third season. As of this stage, it was the highest rated episode to date with the premiere receiving critical acclaim.
"Pose has elevated our culture and the TV landscape like few shows before it, and we are honoured to partner with co-creators Ryan Murphy, Brad Falchuck, and Steven Canals on a third season," FX chairman, John Landgraf said in a statement. "Our thanks to the entire creative team, including Nina Jacobson, Brad Simpson, Alexis Martin Woodall, Sherry Marsh, Janet Mock, Our Lady J, Erica Kay, the amazing cast and crew, and everyone at Fox 21 Television Studios and FX Productions for this incredibly entertaining, enlightening, and groundbreaking series."
The season sees the story jumping forward to 1990 after Madonna has thrown the spotlight on ballroom culture with the release of 'Vogue.' Change is in the air as our beloved characters are forced to face the escalating AIDS epidemic, how it impacts each of their lives, and what it means for New York's vibrant ballroom culture.
"This season feels epic. And in particular in the latter half of the season, there are a couple of moments that are really big," Canals previously told EW ahead of the season premiere.
"The back half of the season, I think we start to see some of our characters finally find their bliss. And then for others, we start to see life unravel in really significant ways."
While there are no details as to what awaits the House of Evangelista in season three, there could be a slight chance that it might bring on the shows end, with Ryan Murphy previously revealing in a feature with Out Magazine, that the end would take place in 1995-1996 when antiviral drugs were developed to fight HIV.
"To me, the show has always been about the demolition of a community that refused to be silenced," Murphy revealed, "The show is really about a group of marginalized people saying, 'I have a right to be here.'"
With the series already time-jumping to 1990 for the start of season two, something makes me think the end of the series will be coming a lot sooner than we thought.
Pose airs Sundays on Foxtel at 9:30pm.