The Drag Race news just keeps on coming at the moment and we can barely contain ourselves here at GoHakka. Get ready to start your engines, because we finally have the official cast for the debut season of RuPaul's Drag Race UK!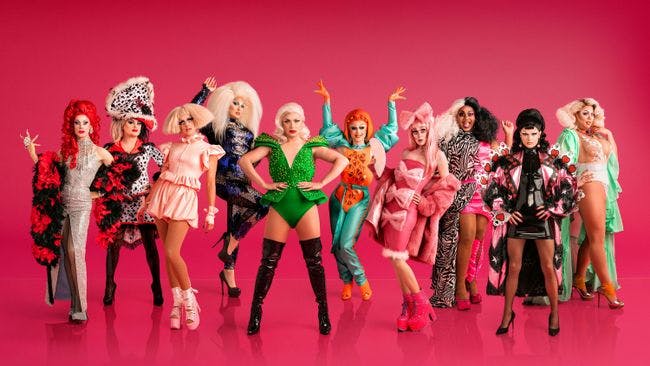 Come this October, ten sickening queens from throughout the United Kingdom will begin their battle to be crowned UK's first Drag Race Superstar. In a video just released today, we meet the 10 queens that will be competing, and they're definitely not here to sip tea and chew on scones.
It's time to meet Baga Chipz, Blu Hydrangea, Crystal, Cheryl Hole, Divina De Campo, Gothy Kendoll, Sum Ting Wong, Scaredy Kat, The Vivienne, and Vinegar Strokes.
Holy crap, these girls are a whole different class of queens and look like they're going to provide endless hours of entertainment and drama. Oh and don't get us started on the accents. This is gonna be the Geordie Shore of drag comps, and we're going to be living for every moment!