First, it was revealed that Tessa Thompson's Valkyrie would be the MCU's first openly LGBTIQ+ superhero, and now it seems Marvel Studios is going to add a transgender superhero to its ranks.
According to Geeks Worldwide, Marvel Studios are reportedly looking to cast its first-ever transgender actress. The publication is reporting that a casting call is currently asking for a transwoman of any ethnicity in her 20s or 30s to play a mysterious character called "Jessica."
What is interesting is the casting call is for a Marvel Studios project set to be filmed sometime in 2020. Which means the possible options could be 'Doctor Strange in the Multiverse of Madness,' 'Shang-Chi and the Legend of the Ten Rings,' 'Thor: Love and Thunder,' 'Loki,' or 'Hawkeye.'
However, the casting announcement has Marvel fans speculating that the role is for the upcoming Thor sequel and that "Jessica" will turn out to be Sera, Marvel Comics only trans superhero.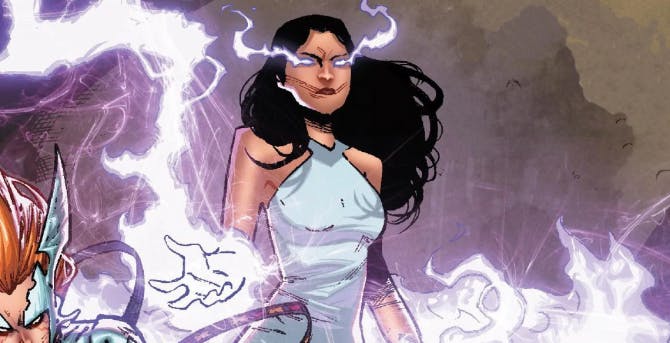 In the comics, Sera is an Anchorite, a small group of male, wingless Angels kept inside a temple in the Tenth Realm. However, she is the only Anchorite to identify as a woman. As her story goes in the comics, she was eventually released by Thor's long-lost half-sister, Angela, and the pair later become lovers.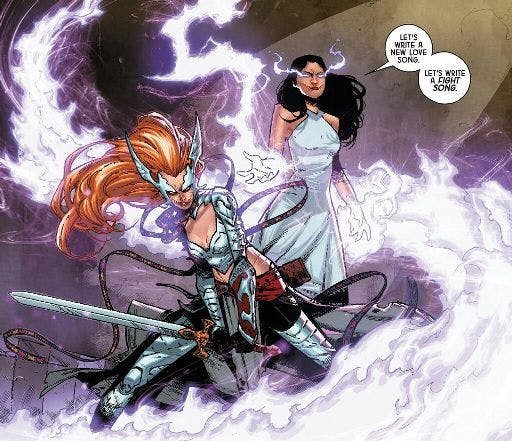 If indeed the casting call is for Sera, her presence in 'Love and Thunder' would suggest that the Tenth Realm will play a significant role in the movie as well as Thor's long-lost half-sister. If you ask me, it seems like Odin really couldn't keep it in his pants, let alone keeping up to date on the whereabouts of his children.
With the addition of Valkyrie's quest for a queen and Jane Foster taking up the mantle of Lady Thor, it seems the 'Love and Thunder' will have a strong female presence. Which we're sure will put Chris Hemsworth's Thor in some pretty entertaining situations. With Taika Waititi returning to write and direct, we know the film is in good hands!
'Thor: Love and Thunder' is set to be filmed in Australia from August 2020, and is expected to hit cinemas on November 5, 2021.