Considering a DIY haircut in quarantine. Well, you might want to put those scissors down because Queer Eye's grooming expert Jonathan Van Ness advises against it.
With so many hair salons and barbershops being closed indefinitely as a result of the coronavirus pandemic, many are choosing to try their luck at homes. Just look at TikTok there's been some hideous results. But the good news is Van Ness has a helpful tip for those self-isolating amateur stylists, "Just don't do it."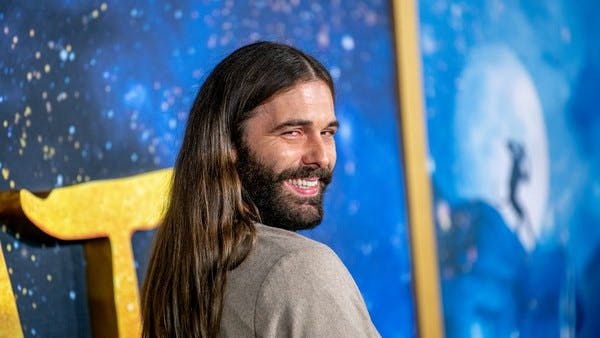 The Queer Eye star appeared on this week's from-home edition of The Tonight Show, where he made his advice very clear to Jimmy Fallon.
"I think the most important advice is to not," he said. "It's just to not do it. Just don't do it."
"The average human head grows between a quarter of an inch and a half an inch of hair a month," Van Ness went on to explain, "so worst case scenario, this is going to give you, like, what, two inches, three inches of hair? It's like, try a new look. Maybe you need a shag, maybe you need a new little bit of length. Save your haircuts."
"What you don't want to do is mess up your hair so bad that you're still growing that thing out after the quarantine."
And there you have it, kids. Preserve those luscious locks!
Watch the clip below.