It's official Lindsay Lohan will not be singing under the sea! But Disney has found its Ariel in the upcoming live-action reimagining of The Little Mermaid.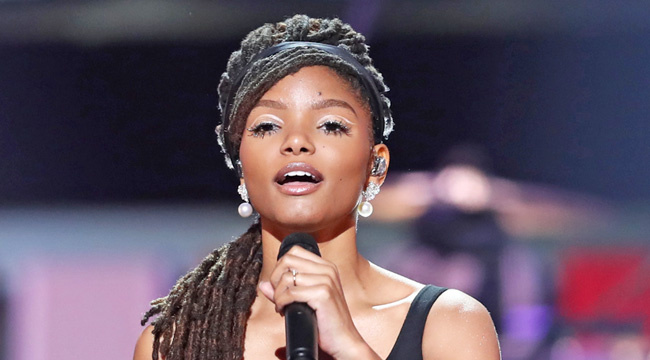 The highly coveted role has been handed to Halle Bailey with news breaking this morning. The 19-year-old is set to explore the depths below while longing to be a part of the human world in a story beloved by many.
Best known for her role on the Freeform series grown-ish and one part of the R&B duo act Chloe x Halle, there is no denying Bailey possesses the quality and skills to not only capture the innocence of Ariel but the voice to bring those classic Disney tunes to a whole new generation.
Mary Poppins Returns director Rob Marshall will helm the film and had the following to say of Bailey's casting, "After an extensive search, it was abundantly clear that Halle possesses that rare combination of spirit, heart, youth, innocence, and substance — plus a glorious singing voice — all intrinsic qualities necessary to play this iconic role."
The casting of a person of colour in the role has got its fair share of praise and criticism online, but we at GoHakka love it and applaud the casting choice as a progressive move forward and a sign of the times.
"For me, this is perfect casting. The role of Ariel is completely unaffected by the colour of her skin, she will still be the same music obsessed, day dreamy teenager as in the cartoon, she just happens to be of colour in this reimagining." says local Runway Movement and Thicc Shake Crew Member, Tyson Goddard, "People saying in the comments "She must remain white" are really showing their asses."
When asked what it means to him to have a person of colour cast in such an iconic role, Goddard replied, "It means a lot as growing up we didn't have roles like her to look up too, I've only realised in my adult years how important that is as I've looked back on my childhood years and my teens when I basically used to wish I looked like my white friends."
"The importance of this kind of representation for little girls and boys of colour is so important! When you're represented in the media like this, there doesn't feel like there's such a disconnect from the society around you."
With rumours circulating that Melissa McCarthy has been cast in the role of Ursula, Jacob Tremblay as Flounder, and Awkwafina as Scuttle, Bailey is set to lead an all-star cast.
We'll keep you posted as more casting news is revealed in the coming weeks.