Back in 2011, Brisbane Pride Festival moved our Pride month to September so we could celebrate and commemorate the spirit of Pride in warmer period leading into summer. For many it's an opportunity to reflect on the history of our LGBTQ+ community. It's also a time of celebrating the progress we have made and acknowledging the hurdles still being faced by LGBTQ+ people all over the world as we continue in the fight for equal rights.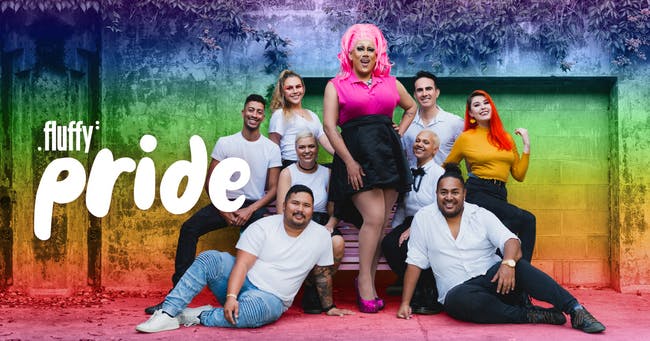 This year, Fluffy is showing its Pride by hosting several events throughout month celebrating the spirit of Pride and the wondrous diversity that makes up our colourful community.
"This year I have dedicated Fluffy's PRIDE campaign to celebrating all our differences that makes us unique but bring us together to create ONE community which I love very dearly." said Fluffy's own Harry Katsanevas in a statement.
"Pride to me, is living in a world where your sexual orientation, your colour, your gender makes no difference. It's our differences that brings colour to our world, it's our differences that should be celebrated not only during Pride Month but every single day of our lives."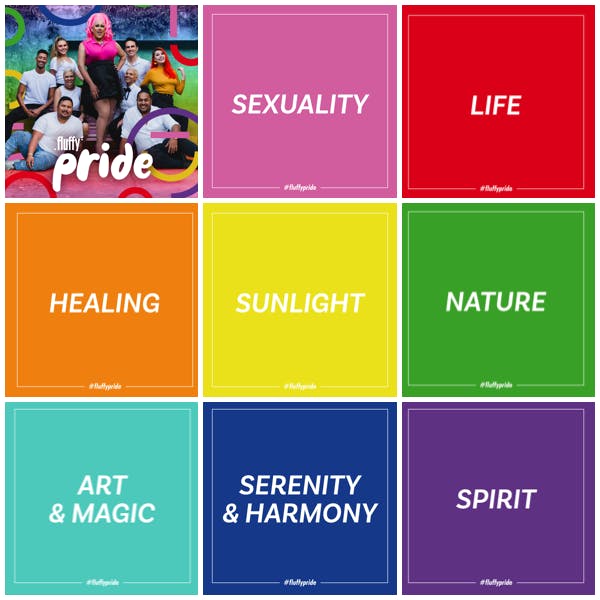 From performers to internationally renowned DJs, live music, and more, there is literally something for everyone. September is going be an action-packed month full of must-attend social events that you're not gonna want to miss!
SUN 1st SEPT
Brisbane Pride Festival Opening Party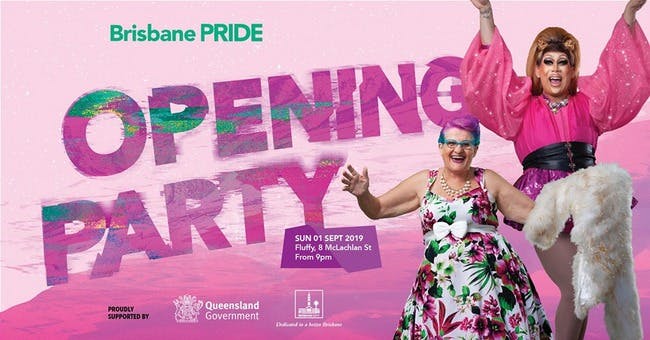 Brisbane Pride Festival & Fluffy is proud to present the Official Launch of this years Brisbane Pride Festival. So many amazing events and activations are planned throughout Brisbane Pride Month and we are excited to kick it all off with the Launch Party.
Performances by Vollie LaVont.
Music Anthems by DJ Harru K + Karma
Fluffy (Family Night Club) from 9pm. Full Event Details click HERE!
SUN 8th SEPT
Sister Funk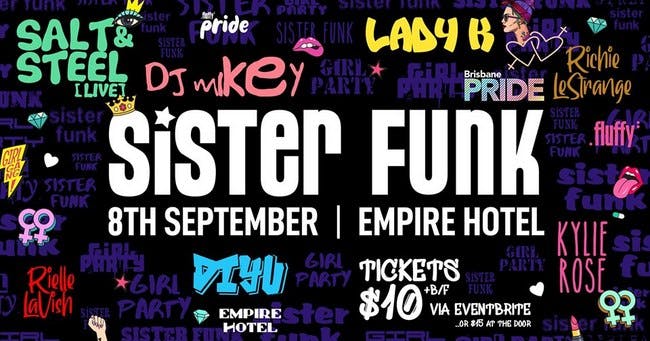 Brisbane Pride Festival presents, Sister Funk - a dance party for women and their friends.
Starting life in the mid-1990's, Sister Funk was a monthly event for Brisbane women - a space to come together and share the love of dancing and late-nights when queer politics was gaining momentum and Brisbane Pride had only just begun. It was an event like no other.
This year, Brisbane Pride Festival is reviving this amazing party and reinventing a real Brisbane-born event. Sister Funk will keep you entertained and help bring back that sense of fun and community for Brisbane women in true 90's fashion.
Get in early to catch the fantastic live band, Salt & Steel. Grab a booth with your crew or play pool. DJ sets by Lady K, DIYU, Mikey Wilson, Kylie Rose, as well as performances by Riell La'Vish and Richie LeStrange.
Food and drink specials will be on offer all evening and afterward, your ticket price gives you free entry into Brisbane's best club night, Fluffy.
Empire Hotel from 4pm. Full Event Details click HERE!
SUN 8th SEPT
Fluffy Pride pres: Kitty Glitter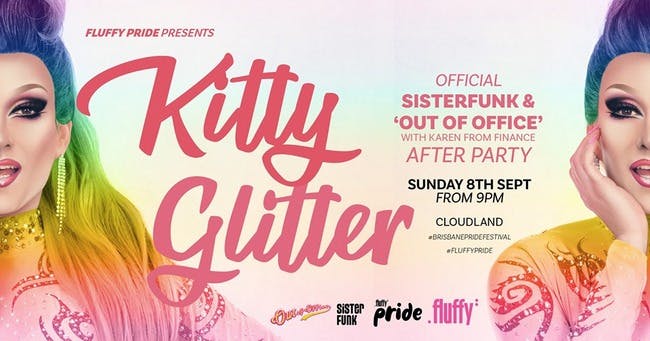 Fluffy is proud to present the return of Kitty Glitter!! Kitty is one of the most prolific international drag DJ's who has been taking the world by storm with her most beloved vocal house/remixed pop sets. Her unique style & uplifting energy behind the decks radiates across every dance floor she plays on. Music by Kitty Glitter, Harry K, Karma, and show by Vollie LaVont & Friends.
Fluffy (Family Night Club) From 9pm. Full Event Details click HERE!
SUN 15th SEPT
CATEGORY IS.... LOUD AND PROUD (Brisbane Pride Edition)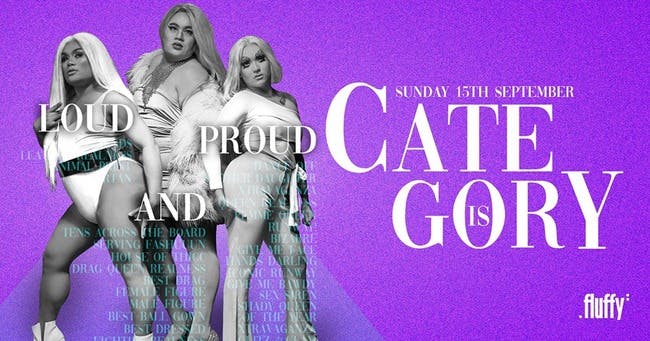 You're going to need to use all your charisma, uniqueness, nerve and talent to enter Fluffy for CATEGORY IS presented by Thicc Shake Crew. A monthly night dedicated to the BALL CULTURE where attendees can spectate, dance, vogue, and/or walk in one or more of the numerous categories.... This month we'll be celebrating all things PRIDE!
Fluffy (Family Night Club) From 9pm. Full Event Details click HERE!
THURS 19th SEPT
Pride Sessions ft Alfie Acuri (LIVE & Unplugged)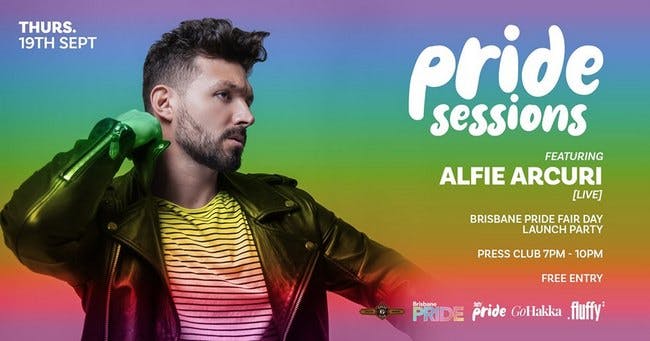 Brisbane Pride Festival & Harry K are proud to present PRIDE SESSIONS (Fair Day Launch Party). We are celebrating the week of Pride March/Rally + Fair Day with a FREE social event featuring special guest Alfie Arcuri performing LIVE and unplugged. Alfie was the winner of The Voice 2016 and is coming to launch his new single SAME plus sing an exclusive Pride inspired set.
The Press Club from 7pm. Full Event Details click HERE!
SAT 21st SEPT
PROUD Ft Samantha Jade LIVE (Brisbane Pride After Party)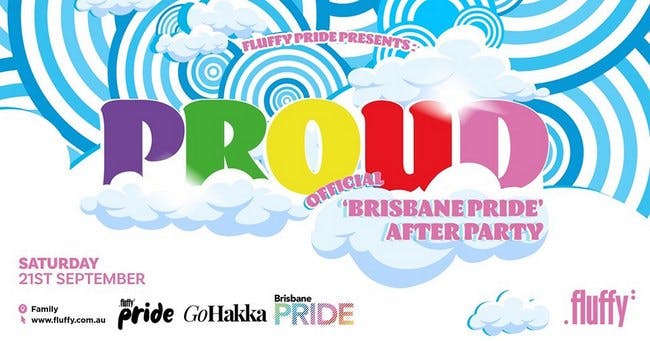 Fluffy is proud to present the Official After Party to Brisbane Pride Festival Fair Day. Headlining this year is Australia's own pop princess SAMANTHA JADE who will be taking to the stage with her dancers to launch her latest single and perform an exclusive PRIDE set.
Fluffy (Family Night Club) from 9pm. Full Event Details click HERE!
SUN 29th SEPT
Drag BRUNCH' Pride Party' Ft Sellma Soul & Bebe Gunn.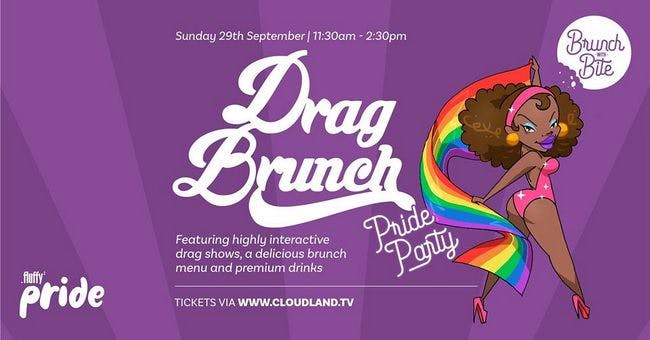 ConDRAGulations, you're invited to Brisbane's Drag Brunch Pride Edition. For this special edition of Drag Brunch Club we are dedicating the day to celebrating all our differences that makes us unique but bring us together. Join our hosts Sellma Soul, Bebe Gunn and special guests and enjoy wild performances, interactive games and great prizes – will you be the winner of the 'fashions on the brunch field'?
Cloudland from 11:30am. Full Event Details click HERE!
What an exciting month ahead, which will you be checking out?
To find out exactly what's going on through the month of September for Pride visit www.BrisbanePride.org.au