It's been eleven years since J.K. Rowling dropped the bombshell in 2007 that not only was Albus Dumbledore was gay but as a young man he had fallen in love with the evil wizard Grindelwald.
If fans were suspecting the new Fantastic Beasts sequel, The Crimes of Grindelwald, would be touching on Dumbledore's sexuality, they're going to be sadly disappointed. Speaking to Entertainment Weekly, director David Yates has confirmed that Rowling's screenplay does not explicitly include any reference to the famed wizard played by Jude Law being gay in the upcoming sequel.
"Not explicitly," the director said when asked if the film makes Dumbledore's sexuality clear for viewers, "But I think all the fans are aware of that. He had a very intense relationship with Grindelwald when they were young men. They fell in love with each other's ideas, and ideology and each other."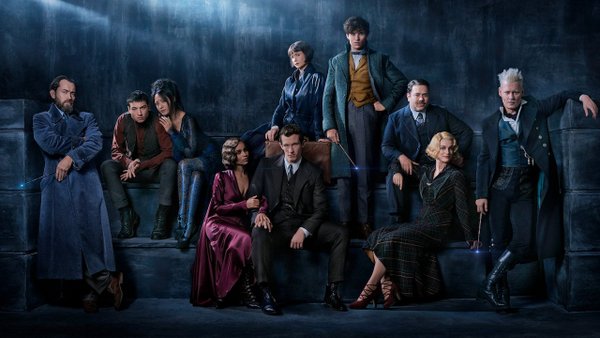 I suppose there goes any chance of seeing an onscreen kiss between Jude Law and Jonny Depp in the near future!
I too, like many fans have been looking forward to exploring this part of Dumbledore's character, so it goes without saying I'm feeling pretty disappointed with this lost opportunity.
It's extremely rare to see a prominent gay character in such a massive franchise, and it would have been amazing to see The Crimes of Grindelwald breaking new ground. But alas, it was not meant to be. It's yet to be seen whether the following three sequels will go down the same path.
Considering the criticism J.K. Rowling received with the lack of queer representation in Harry Potter and the fact that she only decided to announce Dumbledore's sexuality after the entire series had wrapped up, it is 2018 and it's time for Rowling to stop closing the closet door!
What are your thoughts?
[Source: Entertainment Weekly]