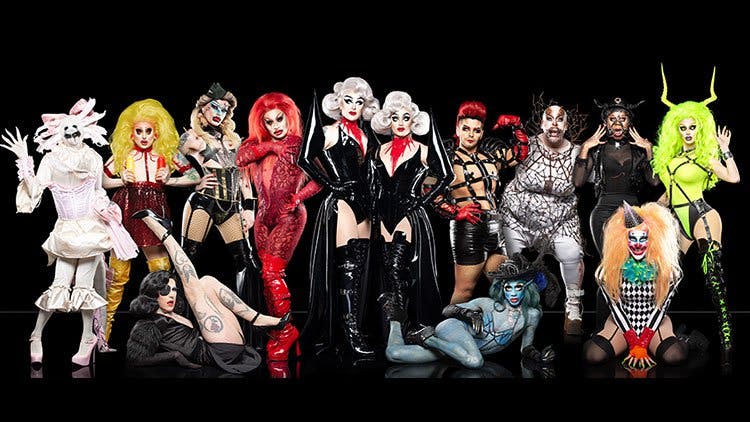 There's no denying drag queens have become pretty mainstream thanks to reality television. Don't get me wrong, we think it's great! But another just as equally important art form that has often been underrepresented is that of drag kings. However, that's about to change. The Boulet Brothers Dragula is about to make LGBTQ history being the first reality show in the United States to feature a drag king.
Dragula was created by drag queens Dracmorda and Swanthula Boulet who for several years hosted a regular "Dragula" event in L.A. After the success of RuPaul's Drag Race, the pair turned the concept into a television series for Amazon Prime. The series features "monster drag artists" competing in "extreme fear-based challenges" to be "the world's next drag supermonster," in two seasons the show has become a massive hit.
Up until now, the series had only featured drag queens, people who were born male and dress up as a woman to perform. Drag kings are those who were born a woman and perform as a man or masculine-presenting. The third season of the horror-themed drag competition will introduce viewers to two AFAB (assigned-female-at-birth) contestants, Hollow Eve and drag king Landon Cider.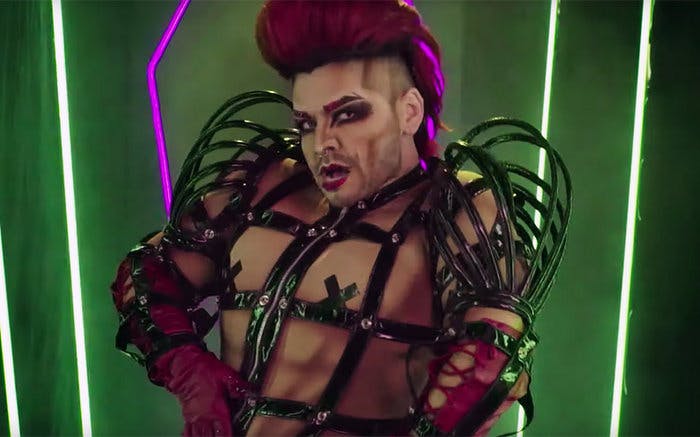 Capturing the same dark and 0ver-the-top aesthetic that the series is known for, Cider is proud to be putting the spotlight on drag king artistry.
"I am a proud cis woman, lesbian and drag king." Cider tells The Advocate, "AFAB drag performers share the same length of history with queens, fill our communities with incredible artistry, and I am honored to be just one in an infinite sea of talent. Hollow and I are shattering glass ceilings."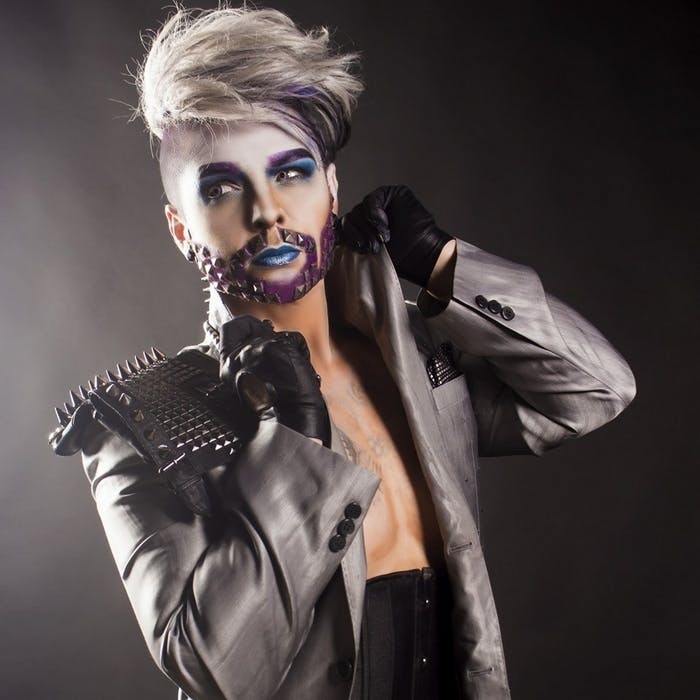 "So grab a shard, AFABs, cause we're all coming for blood! Forever grateful to the Boulets for sharing a variety of voices on the platform they've built for all the queerdos. This season is one not to be missed and it's just the beginning!"
The upcoming season will also feature Dollya Black, Evah Destruction, Louisianna Purchase, Priscilla Chambers, Maddelynn Hatter, Maxi Glamour, St. Lucia, Violencia Exclamation Point, and Yovska.
While RuPaul has previously said he wouldn't feature drag kings on Drag Race claiming their art didn't mix with drag queens, it looks like The Boulet brothers disagree, and are looking to change things up.
Hopefully, Cider is the first of many drag kings to be featured on TV, and in the process will dismantle the idea that drag has to be feminine presenting. Bring it on!
The Boulet Brothers' Dragula premieres on Amazon Prime August 27
Will you be tuning in?