Divina De Campo who initially grew to fame appearing on UK's The Voice and is now chasing the crown for UK's first Drag Race Superstar, has come out as non-binary.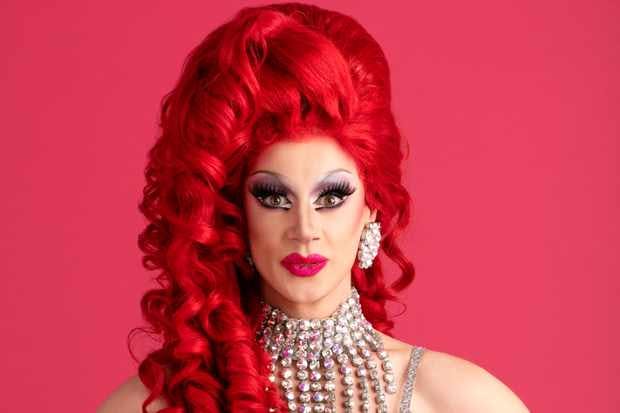 The drag veteran turned to Twitter to tell fans that they don't identify as either male or female, but also clarified that they are not "bothered" by specific pronouns.
"I'm just a person. You can use he, she, they, them," De Campo wrote on Twitter, "What you see or think isn't always the same as how I experience the world. How I present to you doesn't necessarily reflect my reality. Books and covers. That's not the case for everyone."
"If it does upset someone to be misgendered then don't be a dick. It's a pretty simple rule for life. We can be kind."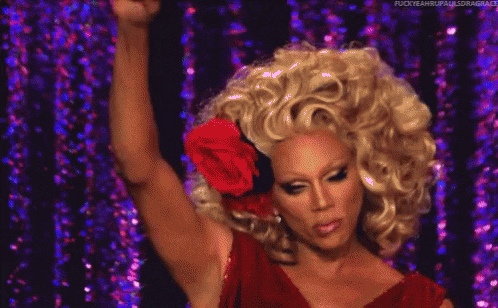 De Campo is one of ten queens who will compete in the debut season of Drag Race Spin-off. Joining along for the ride will also be Baga Chipz, Blu Hydrangea, Cheryl Hole, Chrystal, Divina De Campo, Gothy Kendoll, Scaredy Kat, Sum Ting Wong, Vinegar Strokes and The Vivienne.
RuPaul will also be taking up main host duties alongside Michelle Visage, with Alan Carr and Graham Norton who will be joining the judge's panel on a rotating roster. If that wasn't exciting enough, the series has a star-studded line up of celebrity guests including Maisie Williams, Geri Halliwell, Andrew Garfield, and many more.
RuPaul's Drag Race UK will be available to stream on Stan the same day it goes to air in the UK from October 4.
Will you be tuning in!
Read Divina De Campo's full Tweet below: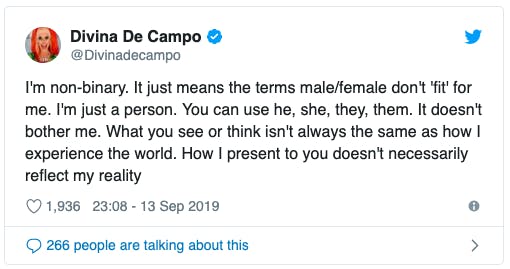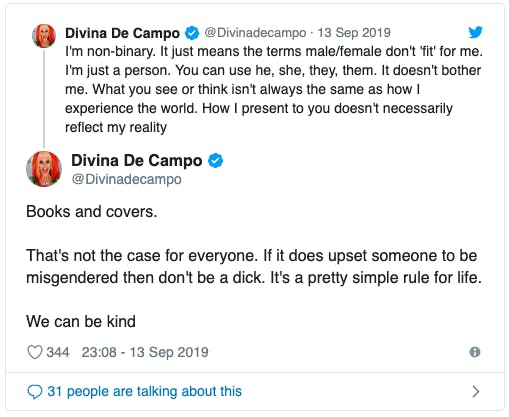 19th of September: PRIDE Sessions Ft Alfie Arcuri LIVE
21st of September: PROUD (Official Brisbane Pride After Party)
22nd of September: Game Show - Brunch With Bite
29th of September: Drag Brunch Club Pride Edition
Check out more exciting events happening throughout by clicking HERE!