Grab the popcorn and tissues because Bride & Prejudice is returning for a third season and it's going to be packed to the brim with drama!
The series features five couples who a desperate to marry the love of their life. But before they can, they have to confront their families who are fiercely opposed to the pair tying the knot. The just-released trailer features a controversial storyline involving religious parents and their daughter who wants to marry her same-sex partner.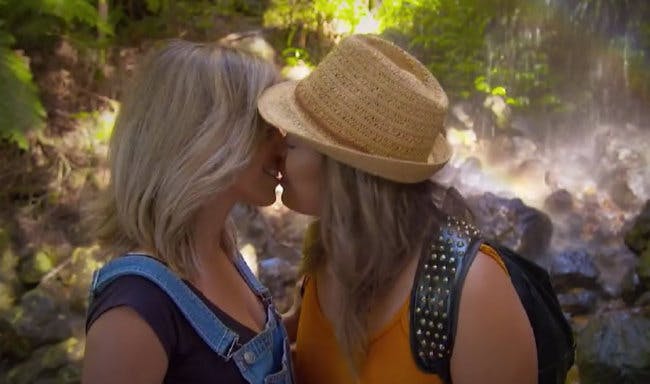 Queenslander, JoJo wants to marry her fiancée Jess and would like her father Sid to walk her down the aisle when she does. But with her parents being devout Catholics, it doesn't look like it's going to be that simple. In a shocking moment, the trailer sees her mother Lody accuses her daughter of being possessed by the devil.
During the fiery confrontation, Sid and Lody make it clear they do not approve of same-sex marriage or homosexuality.
'What have I done other than fallen in love?' JoJo pleads with her parents.
'The devil's in you! The devil!' Lody replies.
JoJo's father is later shown shaking his head in dismay, admitting that he can't bring himself to walk his daughter down the aisle if she's going to marry another woman.
'Who's actually going to give me away? I only have one father,' says JoJo heartbreakingly. We will have to watch the series to find out what happens next. However, it seems love conquers all, with the promo revealing that JoJo and Jess go ahead with the wedding.
The final shot of the trailer sees the pair exchanging vows, with Jojo saying: "With you, I know we can conquer anything thrown at us in this world. I love you so much, and I can't wait to spend the rest of my life with you."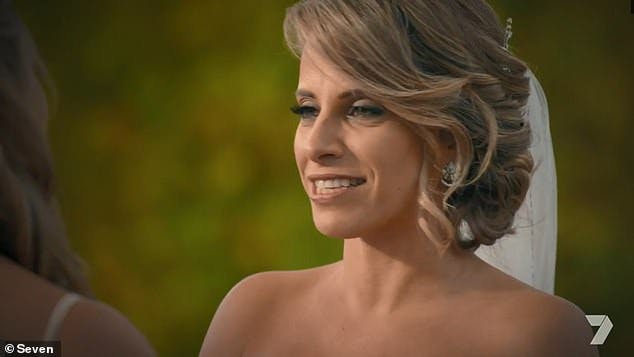 As someone who personally knows the couple, I'm already filled with emotion for the pair. While same-sex marriage is legal in Australia, JoJo and Jess' plight highlights the fact that there is still a long way to go for acceptance. It's not always the broader community that LGBTQ+ people are seeking approval from, in some cases, it's their own family.
Currently there isn't an embeddable trailer, but you can watch it by clicking HERE! We will update this post once one is available.
Update: Bride & Prejudice has just released a Sneak Peak video focussing on JoJo and Jess' story.
Bride & Prejudice is set to premiere on Channel 7 Plus later this year.