Disney has released a new look at their live-action remake of Aladdin. And it's looking pretty damn cool. Previous footage of Will Smith in all his blue Genie glory did leave a little bit to be desired. However, this latest trailer gives us a further look at Will Smith in action, Princess Jasmine, Jafar, Abu the Monkey, and of course Aladdin, and I'm pleased to say Disney might have actually pulled this remake off.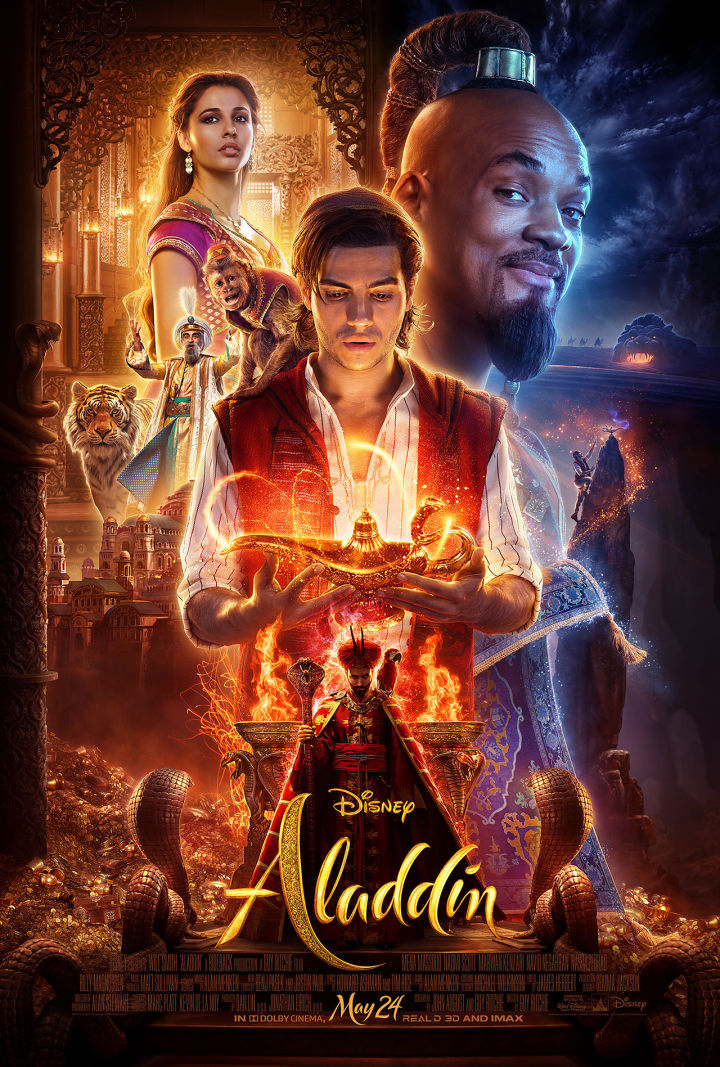 I've said it before, and I'll say it again, there's is only one Robin Williams, but rather than outright mimic the late actor's classic performance, it looks like Smith has brought his own take on the Genie to the table and it's actually grown on me.
In addition to Will Smith, Mena Massoud is an absolute babe as Aladdin, while Jasmine is stunningly brought to live by Naomi Scott, and I'm yet to discover whether it's a good thing or not that I'm slightly attracted to Marwan Kenzari's villainous Jafar. There's no denying it's one hot cast!
The trailer has plenty of throwbacks to the 1992 original including the iconic song 'Whole New World' being sung on a magic carpet ride. Yes, you've read that right, the carpet is back! For those who were hesitant about the remake, this trailer definitely eases a lot of those worries.
I don't know about you, but I'm pretty damn excited for this!
What are your thoughts on the latest trailer?
Aladdin flies into cinemas on May 24!