[Warning: This article discusses suicide and sexual violence.]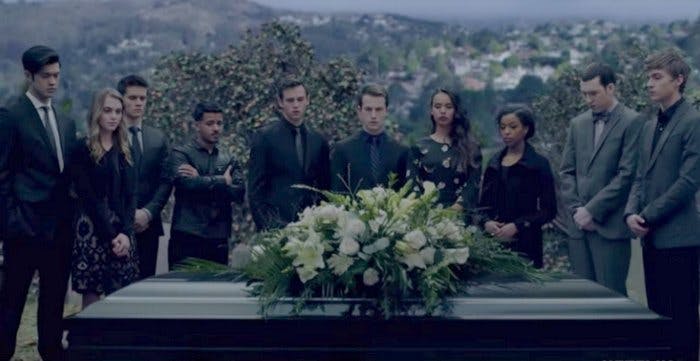 Overnight Netflix dropped the trailer for the third season of 13 Reasons Why, and along with with it the news of a major character death.
It's been more than a year since the controversial series was renewed for a third season, and details of what viewers would expect had been pretty scarce with most just being of speculation. After watching the trailer, it seems the secrecy had been for a good reason. It seems the series will be moving its focus from the consequences of Hannah Baker's suicide onto the murder of Liberty High student Bryce Walker.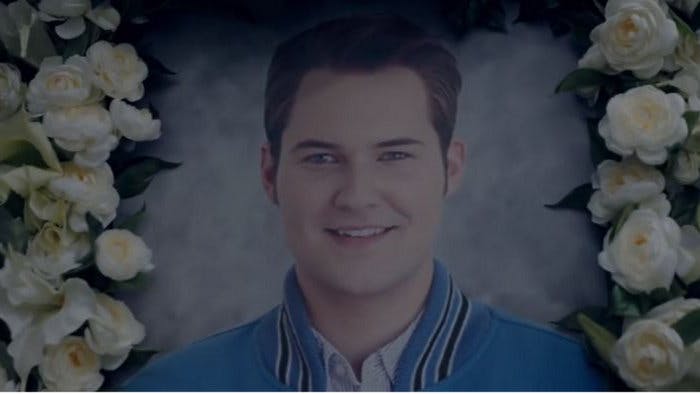 Viewers of the show will remember that Bryce (Justin Prentice) had raped Jessica Davis (Alisha Boe) and Hannah Baker (Katherine Langford), as well as his girlfriend, Chloe Rice (Anne Winters). Season Two primarily focused on the sexual assault trial that to the surprise of many, resulted in Bryce getting off rather lightly only receiving three months probation.
Judging from the trailer, it looks like someone has taken the law into their own hands or have they? The trailer teases that the students of Liberty High are "connected by their secrets," and everyone is a suspect.
"The truth is, given the right circumstances, the right motivation," the voiceover ominously says, "Anyone could have done this."
Check out the trailer below
As this is 13 Reasons Why, nothing is ever that straight forward, and there's sure to be a lot more to the mystery as it unravels throughout the season.
In addition to the just released trailer, The Hollywood Reporter is reporting the Netflix has renewed the series for a fourth and final season. According to the publication production of the final season is already underway and will focus on the remaining characters' graduation from high school.
Will you be tuning in?